Best Pest Control Services in Hyderabad
Advanced Pest Controls offering Pest Control Services in Hyderabad since 1999.  We offer various kinds of pest control services like Termite control, Rodent control, Cockroach control, Mosquito control, Fly control. We cater to Residential and commercial clients. With our Expertise in this field and a team of professional and experienced Staff, we are proud to have a list of satisfied clientele. With these years of experience, we have understood the demand of customers in preventing pests which cause harm to human beings. We use proven and tested methods of pest control and ensure safety of you and your loved ones.
Advanced Pest Controls are the professional and affordable pest control services in Hyderabad. The main objective of our services is to create pest-free environments for our customers without causing any health hazards. We provide pest management services which are carried out systematically by the experienced and trained Professionals. We provide Eco-friendly pest control management services. Pest Control Hyderabad costs are affordable when compared to other service providers in Hyderabad.
We offer our pest control services in Hyderabad to different sectors like government and private companies, Libraries, Hospitals, Restaurants, Corporate Sectors, Scientific Laboratories, Industrial Areas and Residential Apartments, Garment Factories and Commercial Building Complexes.
Looking for Best Pest Control in Hyderabad?
We know how to protect your family, home and business with our pest control Hyderabad
Why Choose Our Pest Control Services in Hyderabad
Advanced Pest Controls provides unbeatable pest control services to our customers every step of the way.
Advanced Pest Management Solutions are the pioneers in the Eco-friendly pest management solutions, the first of its kind in the country by keeping abreast of the latest developments and use only those chemicals which are approved by WHOPES and EPA.
We have started our company in the name of Technical Pest Control Services in Hyderabad, in the year of 1999. Now it's firmly known as Advanced Pest Management Solutions., The conceptual approach towards the pest problems made "APMS" popular in all sectors of the market.
Our Company has been certified from International Pest Management Consultants which is known as IPMC. And we are the honorable members in Pest Control Association of India which is known as PCAI.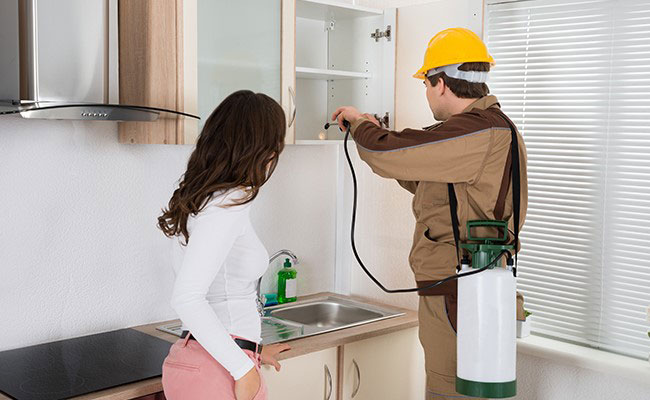 Summary
Reviewer
Review Date
Reviewed Item
Author Rating